Get ready for one of Rapper 4×4's biggest hits: IMMA STONER. Squad Media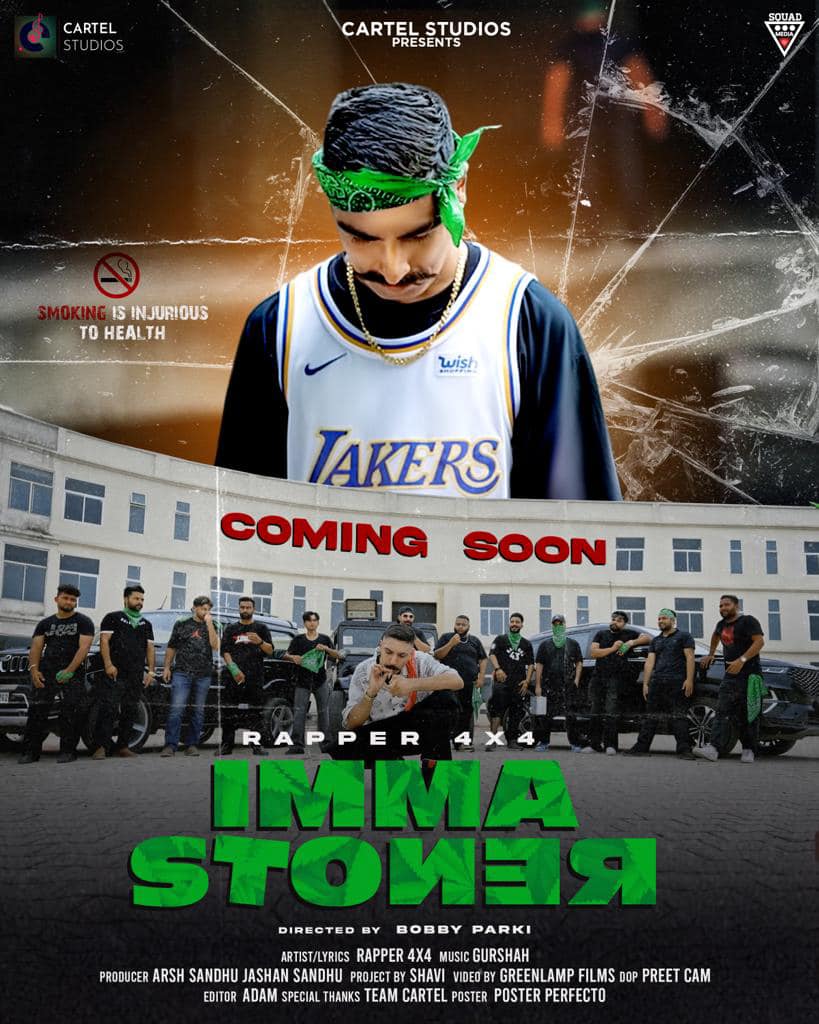 Hi there!
We're super excited to share our next banger with you. It's called "IMMA STONER" by RAPPER 4×4, and it was produced by Cartel Studios, Associated producer Arsh Sandhu.
It's music was given by Gurshah and Digital Distribution by Squad Media and Sewak Cheema.
Stay tuned for this latest punjabi song.
When it comes to bangers, I'm sure you're in the same boat as me. I have to have that bump when I listen to music. Luckily for you guys, that's exactly what you'll get with Rapper 4×4. I cannot share with you enough just how amazing this track is, and you'll be listening to it must more than once.